About Sandy
Training Philosophy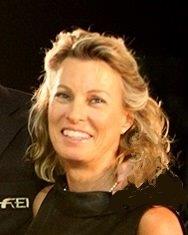 Sandy teaches all levels up to Grand Prix. She stresses correct basic training at each level, and emphasizes the rider's position and seat as a major influence on the horse's ability to perform at his best. The horse's well-being and clear understanding of his work are of utmost importance. She believes that a happy horse is one who is guided by kind, clear, consistent aids by his rider so that understanding and trust develops, allowing for the creation of a genuine "team." Sandy's teaching style is positive and creative.
She constantly seeks out the most appropriate solutions to training challenges, realizing that no two horses or riders respond in the same way. This approach creates a unique partnership between trainer, horse and rider.
Qualifications and Accomplishments:
FEI 4* Judge
United States Equestrian Federation "S" Judge
Trained extensively in Germany with the late Herbert Rehbein, one of Germany's most influential riding masters
Trained extensively in Germany with Belgian riding master, Jan Nivelle
Trained five seasons with Olympian, Robert Dover
Received a scholarship to train with Diana Mukpo, one of the few women ever admitted as a student to the Spanish Riding School, Vienna, Austria
Trained five years with Steve Kanikkeberg, Grand Prix winner at the Palm Beach Dressage Derby
Trained in Florida with Debbie McDonald and Kathy Connelly during the 2012-2013 winter season
Participated in numerous clinics, notably with the renowned Harry Boldt, Conrad Schmacher, Bo Jena, and Arthur Kottas of the Spanish Riding School
Recipient of the 1998 Asmis/US Equestrian Team Scholarship to train and compete abroad
Trained numerous horses to the FEI level
Trained several young riders to the FEI level
Prepared and coached students at NAYRC, U.S. National Junior Dressage Championships, and U.S. Regional Dressage Championships
1982-present: Won numerous USEF Qualifying classes for championships at first through FEI levels, including Freestyle, all on self-trained horses.
As a young rider, qualified for and competed in -North American Young Riders Dressage Championships and U.S. National Dressage Championships
Won USDF performance award at third level (1986)
USDF National Reserve Champion at third level (1986)
Competed successfully at CDI Devon, Palm Beach Dressage Derby, Wellington, Orlando, Miami Dressage, Eastern Regional Dressage Finals (VA), Long Island Dressage and many others.
How it all started:
I began riding at age 14, and bought my first horse a year later with money earned from babysitting.
After taking 2 years of basic English riding lessons, I was drawn to dressage, and began riding with Diana Mukpo, one of few women to train at the Spanish Riding School in Vienna, Austria.  She had established her riding school in Colorado, where she stressed classical rider position as it was taught in Vienna. Consequently, I spent many hours on the longe without stirrups, learning the correct seat, and un-learning my bad habits. At age 17, I began teaching longe lessons at the school.  I also showed some of the school's horses, including Diana's Lipizzaner stallion, Maestoso Drala, receiving my first score above 70%.
It was through Diana that I met the late Herbert Rehbein, Germany's most renowned dressage master. Diana had horses at his stable in Germany, and she invited me to visit.  I took a semester off from my studies at CU Boulder and headed overseas.  I was 20 years old.
While at Mr. Rehbein's stable near Hamburg, he offered me a horse to ride, after which he invited me to stay as long as I wished. I took another semester off from CU and stayed for 6 months, riding and learning.
During my stay, I picked out a nice 5 year-old Hanoverian gelding, "Gran Chaco", for my friends, Nick and Mary Brisbane.  I had met them during a young rider "testing" in Colorado, where I had won the ride on their thoroughbred mare.  When the mare sadly developed health issues, they allowed me to choose a new young horse, which I began training.
After importing Chaco to Colorado, I rode in a clinic with Olympian, Robert Dover. After the lesson, he invited me to train with him in California, and I was delighted, spending the next three months near Los Angeles, training and showing.  I would repeat this pilgrimage for many winters, although all of the next winters were spent in Florida.  I gained experience training, teaching, and showing on the big Florida Circuit.  The FEI classes were huge: it was common then to have 40 horses in a Prix St. Georges/Int. 1. Chaco and I did well, and in great company
At age 23, I was offered the position of head dressage trainer at a stable in New York.  Accepting the opportunity, I packed up Chaco and my little schnauzer, "Walter", and headed east.  There I would live, teach and train for the next 15 years, making the yearly trip to Florida with clients and training horses. During the summers, I lived in New York, riding, teaching, and reading a lot of dressage books.
I had never had the luxury of a "schoolmaster", and therefore trained all of my horses.  This took more time, but opened my eyes to different training methods and taught me to be sensitive to the needs of each horse. I also honed my teaching skills, since, like the horses, each student has a slightly different learning style, so I adjusted.
During my time in New York and Florida, I had trained and shown Chaco to the Intermediare-II level, and then sold him for the Brisbanes. After the sale, my friends in New York, the Millers, offered to provide me with a new young horse.  The result was a whirlwind trip to Germany, where we ended up with a beautiful Trakehner mare for Paula, and a very special 5 yr. old mare named Dia, for me.
Over the next 6 years, I trained Dia to the Grand Prix level, assisted by FEI rider Steve Kanikkeberg.  Dia and I competed successfully in New York and Florida, as well as the Devon Horse show, where we placed 3rd in the Prix St. Georges and 4th in the Int-1, out of 60 horses. At that time I often flew to Germany on buying trips and to attend the famous Aachen Horse Show, usually sitting in the judge's box and learning from the international judges.  I had begun my judging path at age 23, over time earning the USEF 'r', 'R', and 'S' ratings. I also enjoyed watching my students learn and succeed, especially when Paula earned her Silver Medal on Fiora.
As Dia's training progressed, I returned to Germany with her to train and compete.  Unfortunately, Dia was injured after only 8 weeks, but luckily I could continue training on other horses while she recovered.  I stayed in Germany for 6 months, training first with former Spanish Olympic team coach Jan Bemelmans, and later with my Belgian friend and trainer, Jan Nivelle. I would make many more such trips, most of them buying horses with clients.
Each trip to Europe was filled with intense learning. Every good rider and trainer I watched, every sale horse I rode, every training conversation I had, opened my eyes and exposed me to the best training in the world.  I watched wonderful riders compete at the Aachen horse show, year after year.  I rode many, many sale horses in Germany and Holland, and learned how different people train. I watched training sessions and show warm-ups, notably the great Dr. Uwe Schulten-Baumer coaching Isabelle Werth, Dr. Reiner Klimke warming up the imposing "Biotop" in Muenster, Germany, and Rudolph Zeilinger preparing himself and his students for tests.  I watched and learned at the Young Horse Championships in Germany, and discussed riding theory with different trainers. I traveled to Vienna, Austria to watch Hans Riegler ride and train the Lipizzaners, and to Paderborn, Germany, to watch Hubertus Schmidt ride and teach. I absorbed and learned, slowly forming my own riding, teaching and training style.
During one of these trips, I found Gepetto, a 2 ½ yr.-old Oldenburg gelding, descended from Grundstein, who I later trained to the FEI level.  While signing the deal on a beer coaster, the breeder, Werner Schockemoehle, offered me a job at his stable in Germany, training his horses.  It was a tempting offer, but I now had responsibilities to sponsors and clients, so I returned to New York.
During those memorable 15 years in New York and Florida, I was exposed to wonderful teachers, including the great Harry Boldt (German Olympic Gold medalist and team coach), Kyra Kirklund (Swedish Olympic rider and World Cup winner), Arthur Kottas (head rider at the Spanish Riding School in Vienna).  After a lesson with Mr. Kottas, he suggested I come to Austria to ride and train. It was another great opportunity, but again, I felt compelled to stay at home to work with my students and horses.
After almost 14 years on the east coast, I accepted a year-long position at a breeding farm in the Midwest, where I trained, showed and imported Dutch warmbloods, both for competition and breeding.  I again wintered in Florida with 9 horses, training and competing. During that time, I received 2 new offers for teaching/training positions, one of which was in my home-state of Colorado.  What a wonderful time to return to Colorado, after nearly 15 years away…the timing was perfect!
I worked for the next 7 years at Paragon Equestrian Center in Berthoud, Colorado, helping plan the new facility and watching it grow.  I imported many horses, mostly schoolmasters, as well as Napali, as a talented 5-yr old. Currently, I teach and train at Somerset Farms and Blue Roof Equestrian Center, both in Colorado.
In November of 2012, I flew to Stuttgart, Germany, passing the exam for FEI 3* which took place at the German Masters.  During the first year, I officiated at CDI's in the U.S. and scheduled multiple international trips, both for judging and clinics.
In 2015, I again traveled to Stuttgart where I was awarded the FEI 4* designation.
I continue to teach instructors and students of all levels, on both coasts and in-between.  Many have earned their USDF gold, silver and bronze medals. Some have become trainers, and many have won or placed in Regional Finals, U.S. Junior Championships and NAYRC. I have trained young horses from scratch, re-educated poorly-trained ones, and kept schoolmasters tuned for their owners.
Over the years, I have imported over 25 horses from Germany and Holland, usually accompanying clients to help them find their perfect partners.
I look forward to continued growth for my horses, students, and myself.  I have made lifetime friends over the years, and am excited about the future.
Most of all, I have the horses to thank.  They have provided so many opportunities and have taught me so much, especially patience, humility and self-reflection. Their kindness is truly remarkable and they are, to me, the real teachers.